MANAGING YOURSELF AND OTHERS FOR OPTIMUM PERFORMANCE.
Our aim in consulting and training is to keep people close to the top of the performance / stress curve.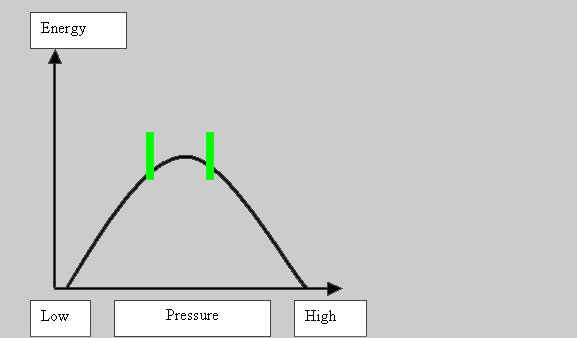 Where are you on the performance curve?
-Where is your team?
At the optimal point of the curve people feel in control of their lives they are energized, engaged and resilient. They feel confident and more able to use their talents and abilities to their full potential.
If demands are too low people feel disengaged, tired and de-motivated – performance drops.
If demands are too high people feel overwhelmed, they become less effective in spite of working longer hours, they become anxious; their mental energy drops, they can become indecisive and prone to getting ill.
In our highly competitive culture can any organisation afford to have large numbers of employees feeling disengaged or overwhelmed to the point of being ineffective?
Our research indicates that the main factors which lead to employees losing their peak performance are:
Speed of change in the organisation.
The lack of any boundaries around the job eroding balance to life.
Difficulties adapting to working in a global organisation.
High demand with low sense of control.
A sense of constant availability and expectation of response.
To maintain energy and effectiveness in spite of the pressures requires skills that many people have not been taught.
Our consulting and training work is about teaching people resilience skills so that they can manage themselves and their work environments to maximize their effectiveness and their ability to use their talents and skills to their full potential.
Creating the conditions for talented people to sustain their performance and energy:
Two key aims:
To enable participants to build a personal resilience framework to keep them closer to the optimal point in the performance curve.
To apply the key building blocks of resilience into a personal system of responsible leadership.