TIME TO BREATHE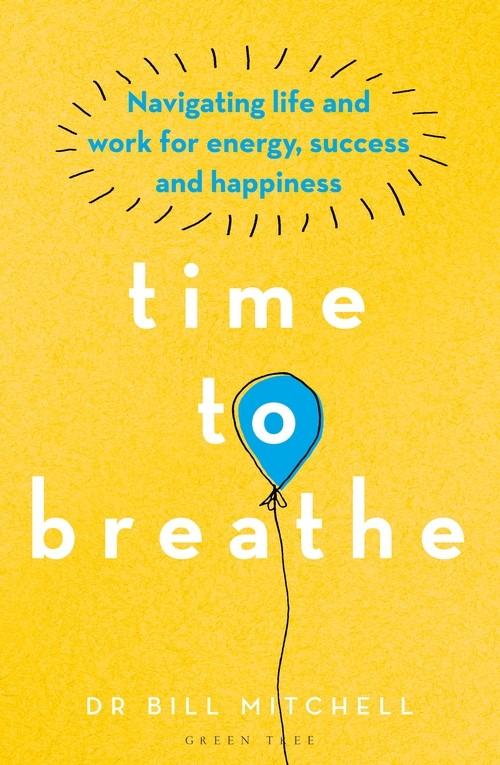 Bill has recently published Time To Breathe, an insightful and practical book helping the overwhelmed, overstressed and overscheduled to rebalance their personal and professional lives.
Do you ever feel like you're so busy and stressed that you forget to breathe? Right now life has never seemed more overwhelming. The COVID pandemic, working from home and lockdowns have turned our working lives upside down, further blurring the line between work and home. We are taking less annual leave, working longer hours than ever and worried about uncertainties. There are so many physical and emotional demands on us at the moment it makes it hard not to feel like we are all edging closer and closer to burnout.
In Time to Breathe, Bill brings you invaluable tried and tested, practical solutions from his clinical practice that will help you prioritise what is most important and ensure you stay in a happy, energised space - inspite of the pressures we are under.
Find out how to build resilience in yourself and your family, and how to prevent the drift towards burnout and poor mental health that so many of us suffer from in our busy modern lives. Your family - and your boss - will thank you.
It is available at Bloomsbury, Amazon, Waterstones and WHSmith, among others. Please find links to read more or purchase the book below.
https://www.waterstones.com/book/time-to-breathe/dr-bill-mitchell/9781472972989
https://www.bloomsbury.com/uk/time-to-breathe-9781472972989/
https://www.amazon.co.uk/No-Time-Breathe-Navigating-Happiness/dp/1472972988/